May be you have curiosity about what is this tutorial about. This tutorial will explain clearly about how to make highlight of illustration we'll use in our blog. Image and illustration can help us explain about something simpler, clear and straightly brief. Wise man said that picture tells everything. But using highlight in our illustration can make it more focused when someone has direct view on it. This way your blog's readers will know what you want directly just by seeing your illustration. This technique is usually implemented for tutorial kind of articles. Just see an example above coz we'll try to make it step by step.

Image above we'll use it as basic image. In this case we want to highlight [contact] tab. You may use your own image or just right click and save above image (in practice case). Now open it in Photoshop, you may use any version of Photoshop. Then click Ellipse Tool (U) at your toolbar.

Make an ellipse shape on the part of image we want it to be highlighted, or in this case is [Contact] tab.

In the layers tab, click on box shaped section behind the eye. Then change its color to Yellow.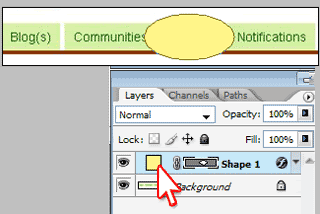 Then add stroke to this shape. Click Layer menu -> Layer style -> Stroke. A dialog box about stroke settings should appear. Set it like this one below.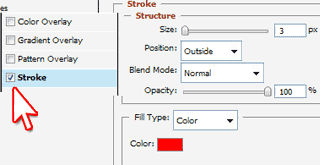 When you've done it right, you should find the result as what I have below.

This part could be the tricky part of this technique. Change layer's opacity and fill settings. You can use 85% for opacity and 25% for fill.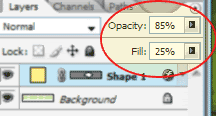 Amazingly the yellow color disappeared flimsily but the red line is still there.

Now we need to rasterize our shape layer. Right click on it and choose Rasterize layer.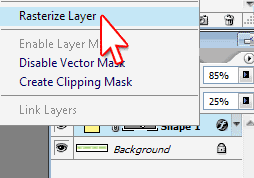 Still shape layer selected, now using Magic Wand tool then click anywhere outside the red line. It should be looked like this.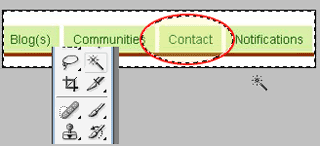 Now click on Background layer to select it.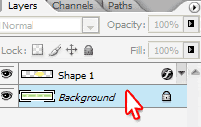 Now it is the second part of tricky technique. Still with Background layer is selected, now click Filter menu -> Blur -> Gaussian blur. Then make its radius setting to one pixel.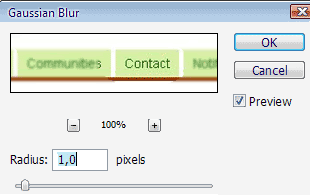 Well done, you are great dude. Thanks for read this tutorial and hope you enjoy. Don't forget to subscribe or bookmark us on your favorite bookmarker below this post. And here my 2 products of this technique.