We know that many blogging platforms include Blogger and Wordpress do not provide any shopping tools. May be it's caused by there are not so many bloggers want to make their blog as a shopping blog or online store. But I'm sure that few of them want to sell stuff like merchandises of their blogs. Through Blogger's dashboard we can change our blog's style and add page element which we are able to choose what kind of page element we want it to be inserted. But no one of those page elements can help us having sale and buy system to process any transaction order. Then to bridge over this case we can use other third party shopping cart software.
As far as we can upload files of dynamic page into Blogger server, so using this ecommerce software will be so useful. Even we use Blogger's classic FTP to upload files like PHP, but it won't be as easy as we think. Why we take a risk spending wasted time just for uncertain results? Let's take a short cut by using shopping cart software to build our own self online store.

We can googling using keywords: shopping cart, e-commerce, online store software, etc. but it will be ended up with independent tool which must be installed. There is a powerful tool that will help you building your online store to sell any merchandise of your blog, it is Ashop shopping cart software.

Why must be Ashop? Before I explain you about how easy using Ashop is, then I'll tell you the first most common sense reason: because Ashop is a leading shopping cart software which has many award winning. I'd found a logo of My Business Awards Winner 2006 on Ashop's site. Next I clicked on this logo to know more about. My eyes open so amazed seeing that's true, the logo displayed is right and it is not a crap.
Back to the topic about why we have to use Ashop?
You'll get a search engine friendly (SEF) shopping chart. So it would be indexed easily by any major search engine.
Shopping cart is web based software. You don't need to face any complex installation and you'll never get dizzy in deploying and keeping database maintenance.
It is affordable software indeed. You'll have affordable online store as conjunction.
Ashop's shopping cart software has many features but it isn't complex. It has an easy to use system and user friendly interface.
Fully customizable design will enable you to choose or create your own layout.
You'll never get confused in using it. Even if you do so, you can ask for support any time from their live support tool.

Using Ashop you can provide any payment option acceptable around the world. Shortly I say that you'll have a world class online store. Real time payment options such credit cards, CVC, Google Checkout, etc.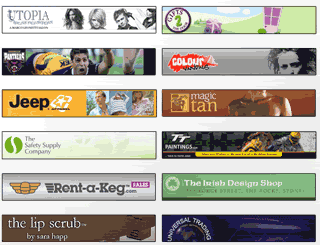 As a leading shopping carts software Ashop always in professional experienced service. They handle popular online store as their clients. Those clients trust Ashop as their backend online store software.