Becoming its member is easy and free. Just sign up with your desired username and password then complete your profile. Next more you can start browsing communities as your interests. Don't forget to upload your unique picture as your virtual face (avatar) there.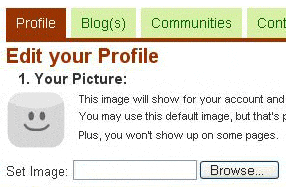 Don't forget to tick "Get Free Blog Stats" option when you submitting you blog's url.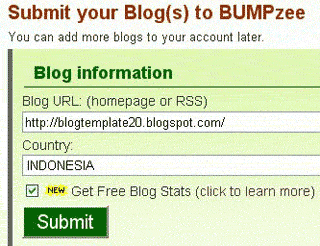 Just like I've said previously that it is like MyBloklog, it also has widget similar to MyBloglog's widget. You can get this cool widget by clicking "BUMPzee widgets" link at top of the page.

If you familiar already with MyBloglog's customizing widget, then you should be easy to customize this widget layout and appearance.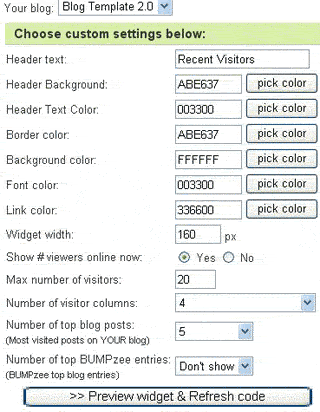 Don't get the code yet; try to see its preview at first.
When you feel satisfied from its preview now your time to get the code. You'll need to put this code inside your Blogger template next on.

Can we put this widget together along with MyBloglog's widget? Yes of course we can. It won't interrupt each other codes to be loaded in any browser.